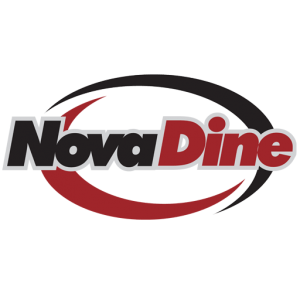 Braum's Ice Cream & Dairy Chooses NovaDine to Launch Digital & Kiosk Ordering
Raleigh, NC – April 12, 2018 - NovaDine, an online ordering software solution for the restaurant industry, has been selected as the digital ordering partner/system for Braum's Ice Cream & Dairy Stores.
Oklahoma City based Braum's plans to pilot the new service this summer. The service will then be rolled out to the 280 locations that offer three stores in one – a grill, an old-fashioned soda fountain and a fresh market grocery.
"We want to make sure that our customers are presented with a platform that is easy to use, quick and efficient." said Bill Ricks, Vice President at Braum's. "After extensive research in the online ordering market we found NovaDine's features and POS integration to be unmatched in the industry.  We reached out to their clients and they had nothing but positive things to say about the company. Then we actually began the conversation about initiating this project and were completely blown away by their knowledge and ability to make our vision come to life."
A recent report by "The Digitally Engaged Food Shopper" noted that around a quarter of American households currently buy groceries digitally, up from 19 percent in 2014. Trends indicate that online grocery shopping could grow five-fold over the next decade, with American consumers spending upwards of $100 billion on food-at-home items by 2025, per the report.
"We are honored to be selected as Braum's digital ordering partner, to meet their goals of a superior customer experience and streamlined order fulfillment." says George Istfan, Chief Software Architect of NovaDine "Braum's is the perfect partner to utilize our extensive feature set, including customer check-in and just-in-time order fulfillment, whether the customer orders groceries, a burger, or an ice cream cone.  We look forward to a rewarding partnership."
Check us out below in the news:
https://www.qsrmagazine.com/news/braum-s-ice-cream-dairy-picks-novadine-launch-digital-and-kiosk-ordering
http://www.mobilecommercepress.com/braums-ice-cream-dairy-chooses-novadine-to-launch-digital-kiosk-ordering/8525105/
http://www.prweb.com/releases/2018/04/prweb15401985.htm
http://markets.financialcontent.com/streetinsider/news/read/36103615
http://markets.financialcontent.com/ibtimes/news/read/36103615
http://markets.post-gazette.com/postgazette/news/read/36103615