Giving customers what they want, when they want it is a driving force behind Panda Express' partnership with third-party delivery system Uber Eats. Panda Express is one of the first restaurant chains to take advantage of Uber Eats' new Menu and Order APIs (application program interfaces). The Menu API allows participating restaurant chains to create and modify menus in real time while the Order API pushes new order notifications and allows order download from Uber Eats. Panda Express worked with NovaDine to integrate both into their POS earlier this year. To date, 800 of the 2,000 Panda Express locations are using the third-party delivery service.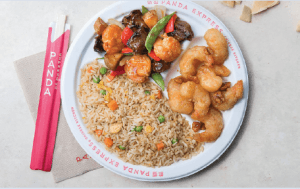 According to Therese Lim, head of enterprise product for Uber Eats, this integration is part of a larger effort to improve restaurant ease of operations when it comes to delivery: "Uber Eats has always been committed to making it as easy as possible for restaurants to work delivery into their day-to-day operations. Through trusted system integration partners like NovaDine, our hope is that all restaurants will be able to tap into our APIs to integrate their POS systems and take their delivery experience to the next level. We are thrilled to see Panda Express up and running with this integration."
Before this integration, orders from Uber Eats had to be manually re-entered into the POS, opening the door for costly order errors and needlessly taking staff away from customer service and other tasks. Now, orders are received and verified by the Panda Express location on the Uber Eats supplied tablet and automatically sent to the POS, thanks to the integration developed by NovaDine. This timesaver is the biggest benefit, says Luther Kwok, director of catering & special events for Panda Express.
"There's more to a robust integration than successfully sending orders to POS, "explains George Istfan, founder of NovaDine. "The initial creation of compatible menus for third-party delivery providers like Uber Eats used to be a challenging and time-consuming task ... NovaDine's integration handles this automatically and seamlessly. NovaDine creates compatible menus on Uber Eats for each location in seconds, allowing for a quick rollout across the chain. Uber Eats menus are then kept up to date in real time anytime the POS/NovaDine menu is updated."
The integration increases efficiencies and gives Panda Express locations the power to add or remove dishes from the menu. As a result there's a decrease in rejected orders, less time is spent troubleshooting, and friction in the guest's experience is reduced.
For Panda Express it's a deepening of their relationship with NovaDine and Uber Eats. The American Chinese restaurant began selling online through its website in January 2014 and Uber Eats in late 2016.
"The benefit of going through NovaDine for the integration is that the experience is the same," says Kwok. The regular online order comes in through POS where a 2-part receipt is printed and then the associate assembles the order. Online orders are retrieved from the location's signed pickup area.
Panda Express has been using NovaDine's integration with Uber Eats for a few months and plans to roll it out to additional locations. "We're happy with the solution," says Kwok.